More Website Templates @ TemplateMonster.com. November12, 2012!
Difference Between Maintenance & Repair
there is a difference
No matter how well you maintain your automobile, there will always be unexpected and necessary repairs that pop up from time to time. there simply is no way to avoid that. Feel comfortable knowing that we have the expertise to help you whenever these unforeseen circumstances arise. .
batteries - We are an interstate battery dealer and offer top of the line batteries
tires - we sell new and used tires for your automobiles. we plug and patch tires as well.
A/C - We are equipped to handle any A/C issues that may need addressing.
full service facility. no job is too big or too small.
Whatever the need may be, we have trained personnel and the equipment to help when needed.
Special financing! We offer deferred financing for your repairs - come in and apply in minutes!
Repair Services
from oil change to complete engine replacement, we do it all.
no job is to big or too small. oil change? no problem. Brakes? piece of cake. Air conditioning stopped working? We will have you back in the cool in no time. Engine blown? We can replace it. Whatever the need, we can help. Shop around, then call us last and let us show you what we can do.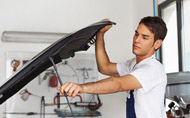 Standard brake service
we use quality ceramic brake pads, new hardware and can machine your rotors or drums right here on the premises. don't take chances with your brakes. quality parts and proper installation is critical when you want to stop in a hurry. all of our work is guaranteed and we stand behind it.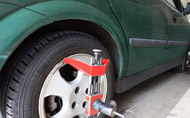 Alignment
we have a new, state of the art john beam alignment machine that can handle the newest vehicles, large tires and wheels and get it right every time. two or four wheel alignments are available at reasonable prices. Let our experts make sure your car is within spec and make your tires last..
be it maintenance or repair, we have got you covered. We are truly our one stop automotive repair shop and we service all US and Japanese vehicles. .
Quality
that Shows
Quality parts and expert workmanship at affordable prices. that's what sets us apart from the competition.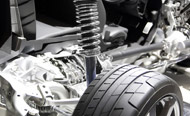 MOOG
Monroe and gabriel
interstate
fel-pro
acdelco / motorcraft
NGK / BOSCH
Guaranteed
All of our work is fully and completely guaranteed. we stand behind our name and our reputation.
Read More